Boat Captain Captures Picture Of Rare Pink Dolphin
Captain Erik Rue of Calcasieu Charter Service first spotted the mysterious pink dolphin they affectionately call, "Pinky" in 2007 while fishing off the Louisiana coast.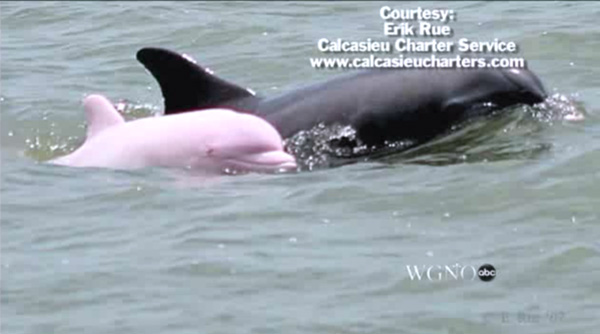 Erik Rue / Calcasieu Charter Service
Rue said the baby pink dolphin would always swim near her mother. Now, nearly a decade later, Pinky swims on her own and sometimes with a pod of other dolphins.
Rue believes that Pinky is one of the world's only dolphins with this color pigmentation.
i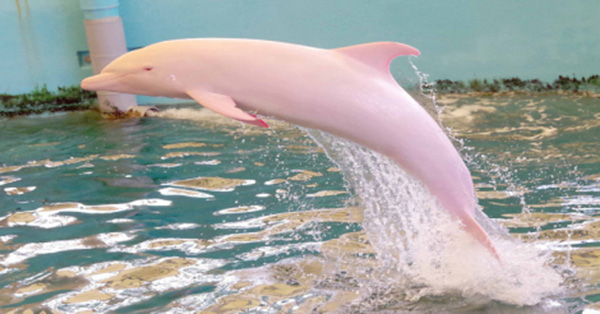 Erik Rue / Calcasieu Charter Service
At first they all thought Pinky was an albino dolphin, but she'd appear more white rather than pink if that was the case.
Some biologists believe that Pinky suffers from a genetic condition, one where possibly her blood veins are so close to the skin that she's been tinted pink. There's no way to know unless she's studied, but seeing as how she's swimming just fine, there's no need for concern.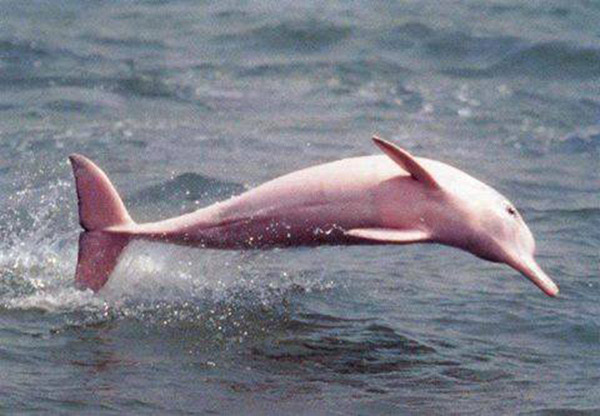 Erik Rue / Calcasieu Charter Service
Recently Rue said he witnessed Pinky mating. If that's true and she becomes pregnant, what color will her calves be?
Read more at http://www.sunnyskyz.com/good-news/1315/A-Louisiana-Boat-Captain-Has-Captured-Photos-Of-A-Rare-PINK-Dolphin#C6A5oTjbUsb2kaHP.99