15 Fox Place Jersey Citys Best Kept Secret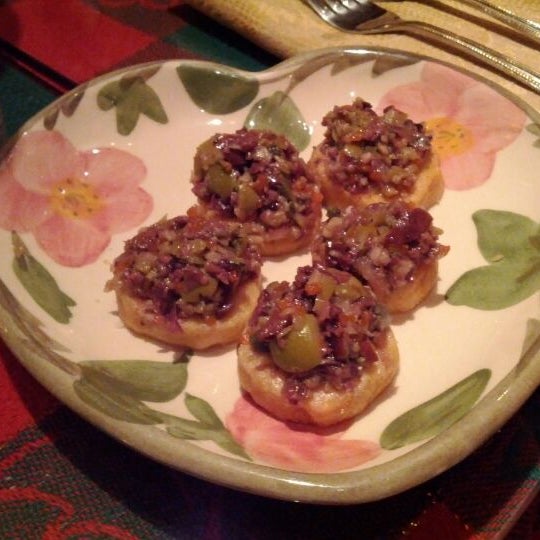 FIFTEEN FOX PLACE doesn't serve liquor (except for a welcome nip of limoncello at the end of a long, long meal), but there is a delicious touch of the speakeasy about it -- a sense that only those who know the password can gain admission.
Just finding it is a challenge. It is not in some throbbing downtown but on one of those neat, thickly settled blocks of aluminum- or vinyl-sided houses that have been home to generations of first- and second-generation Americans, first from Ireland and Italy, later from the Middle East and Korea and the Philippines. It looks like a private house, and that's what it is; only a small plaque by the front door identifies the restaurant's name, which is also, of course, its address. You have to ring the doorbell and hope that someone hears.
Though 15 Fox Place bills itself as an ''exclusive dining club not open to the general public,'' that is just a way of amplifying the mystique. In fact, anyone can make a reservation, though the process is likely to involve more than one phone call and the wait can be weeks if your party is large. The restaurant opens only on Thursdays, Fridays and Saturdays; there is just one seating, at 7:30, and the meal lasts several hours.
The house belongs to Richard and Kathryn Budinich, who actually lived there until a few years ago. They and their 32-year-old son, Marc, run the restaurant and a nearby catering business. Mrs. Budinich (pronounced BUD-nick) learned to cook from Italian-American relatives and founded the caterer, Word of Mouth, in 1986 after receiving the exciting and terrifying assignment of providing all the food for a 25th-anniversary celebration at Mount Carmel Roman Catholic Church. Now she and her son, a trained chef, share the cooking; the elder Mr. Budinich dispenses advice, good cheer and limoncello.
If you are a minimalist, this is not your kind of place. As the smallish rooms of the house were converted into dining spaces, every gewgaw and tchotchke in Hudson County seems to have come along and joined the party. In a private room for two one evening, we shared space with the most extensive place settings I had ever seen, a small vase of roses, a basket of Easter eggs and, above us, a huge Tiffany-style lamp, many photo albums, a doll's toy chest, a music box, a genie lamp, gilt-framed mirrors, tea cozies, an antique clock and all manner of ceramics.
The meal is composed in the same spirit. There is no menu. You eat what is put in front of you. A dish of cured black olives is placed on the table, along with whatever wine you have brought along. (You'll probably end up pouring it yourself; service is not inattentive, but the small staff can be stretched.) And then the onslaught begins.
Pacing yourself here is as essential as it would be in any marathon. You will never get just one dish when three would do. It would be utter folly, for instance, to have more than a few bites of Mrs. Budinich's polenta, fine as it is. She makes it with generous quantities of mascarpone cheese and heavy cream, along with fennel sausage and a bright, tart tomato sauce, and after a couple of spoonfuls I felt pleasurably stunned, ready for a nap.
The polenta falls roughly in the middle of an avalanche of first courses that might begin, as it did one weeknight, with a small china cup of thick, profoundly creamy butternut squash soup. It quickly proceeds to a sort of mini-muffaletta, hard spicy crackers spread with dense, salty olive tapenade, and from there to a frittata-like Neapolitan snack spelled pizza chiena and pronounced beet-sa-GAIN -- a light, savory cake filled with ricotta, provolone and ham. A wholly different kind of pizza follows, individual five-inch rounds of fried yeast dough spread with more of that tomato sauce and bits of fresh basil.
After an hour or so of this, the meal tends to become a blur, an effort to keep your head about you. The pizzas are followed by two kinds of peppers -- roasted hot ones with sautéed potato crisps and pale-green ones stuffed with breadcrumbs. Then, after the polenta and a long, inexplicable pause, come crab cakes, which are mostly filler, and sautéed jumbo shrimps, whose overriding impression is of garlic and their flour coating. Pasta? How about three kinds: ravioli or manicotti; fusilli with a potent sauce of basil and olive oil; and radiatore, which are regrettably bland and gummy.
By this time, I was grateful for the chance to skip anything I could. Frico, fried shredded cheese formed into an edible dish for celery salad, was almost welcome. The frico was far too salty, the salad far too vinegary. But there was still a main course: on both of our visits, a mercifully thin cut of filet mignon of no particular distinction; sautéed carrots with an overdose of honey or sugar; and an intriguing side dish of fregola, the Sardinian roasted couscous, which Mrs. Budinich tosses with broccoli rabe or with mushrooms and prosciutto.
How many courses is that? Fourteen? And don't forget dessert: a dense, gooey molten chocolate torte with vanilla ice cream made by the elder Mr. Budinich, plus zeppole, miscellaneous cookies and biscotti to dip into the vin santo or limoncello. At this point you may well feel a need for espresso, and you can have an entire pot; it's excellent, both rich and bitter. Mrs. Budinich tells me that diners sometimes linger past midnight, and I can see why. They may have had too much to eat, but they have also had an evening they won't soon forget.
15 Fox Place
15 Fox Place, Jersey City
(201)333-1476
GOOD
ATMOSPHERE -- The feeling of a dining club.
SERVICE -- Businesslike, but the opposite of rushed.
SMOKING -- Not allowed.
WINE LIST -- Bring your own.
RECOMMENDED DISHES -- The menu is set. Highlights include polenta with sausage, pizza chiena, fried pizza, sautéed hot peppers and fusilli with basil sauce.
PRICE RANGE -- $65 a person, plus tip.
HOURS -- Dinner only, Thursdays, Fridays and Saturdays, 7:30 to 10:30 p.m.; open on other days by arrangement.
CREDIT CARDS -- American Express, MasterCard, Visa.
RESERVATIONS -- Necessary.
WHEELCHAIR ACCESS -- Difficult, with a four-step climb from street level and a narrow restroom on the main floor.
IF YOU GO -- Fox Place is in an out-of-the-way neighborhood on the west side of Jersey City, two miles west of the Holland Tunnel and half a mile south of the Tonnele Avenue traffic circle. Best to call for directions (and to carry a hands-free cellphone in case you get lost).
RATINGS -- Poor, Fair, Satisfactory, Good, Very Good, Excellent, Extraordinary. Ratings reflect the reviewer's reaction to food, ambience and service, with price taken into consideration. Menu listings and prices are subject to change.
Photo (Norman Y. Lono for The New York Times)
http://www.nytimes.com/2003/04/27/nyregion/restaurants-fill-er-up.html

Rehanna Gallagher is the founder and President of Hudson River Properties. She Started Castle Point 16 years ago to provide Hudson County with a much needed boutique, full-service real estate firm and....